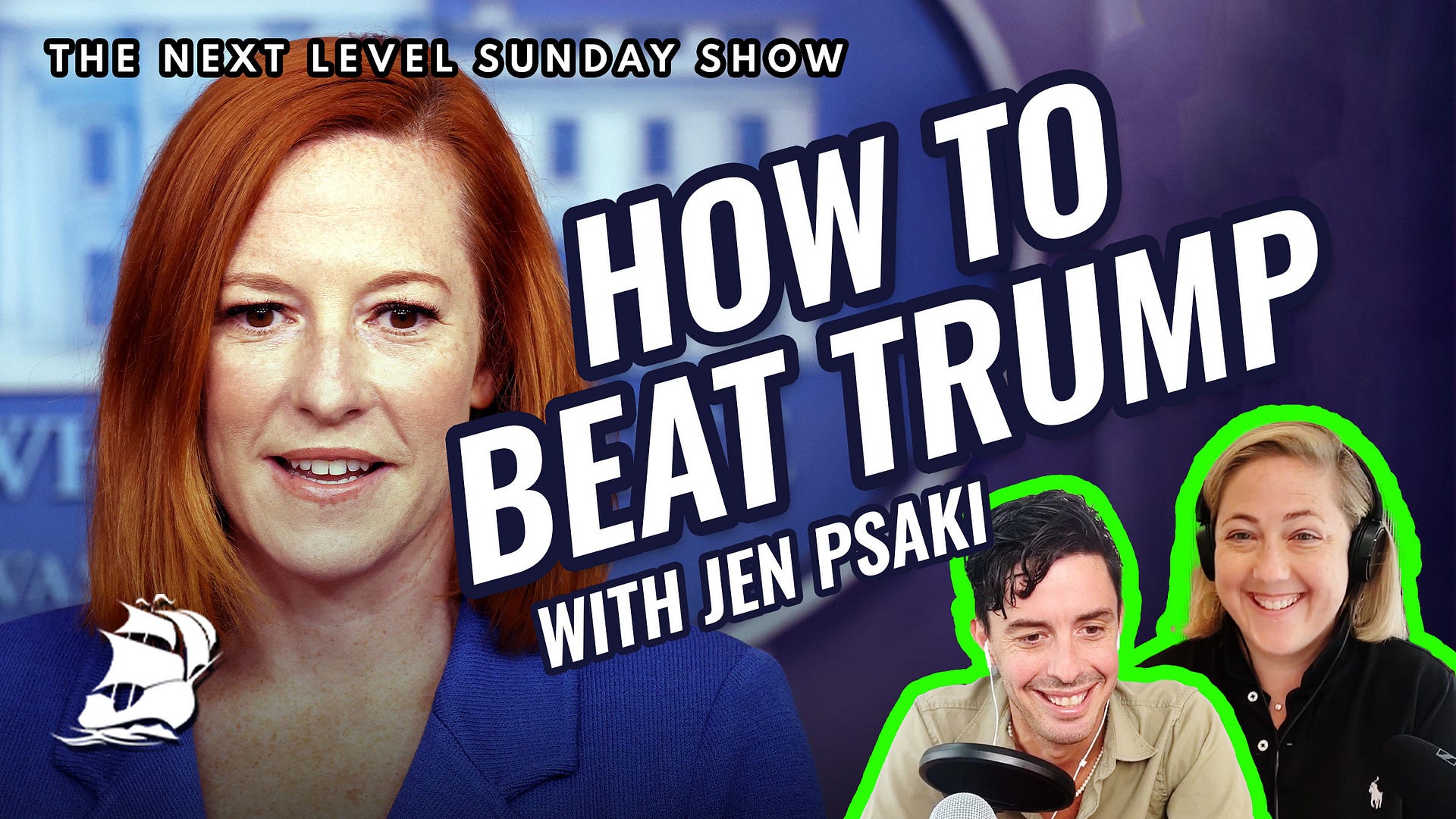 How to Beat Trump (w/ Jen Psaki)
New video episode.
Jen Psaki joins Tim and Sarah this week on The Next Level to talk what Biden needs to do to win in 2024, whether his age is an issue, her time in the White House, and the transition to hosting her own TV show on MSNBC.
Listen to the podcast edition, here.
The full video is for paid subscribers